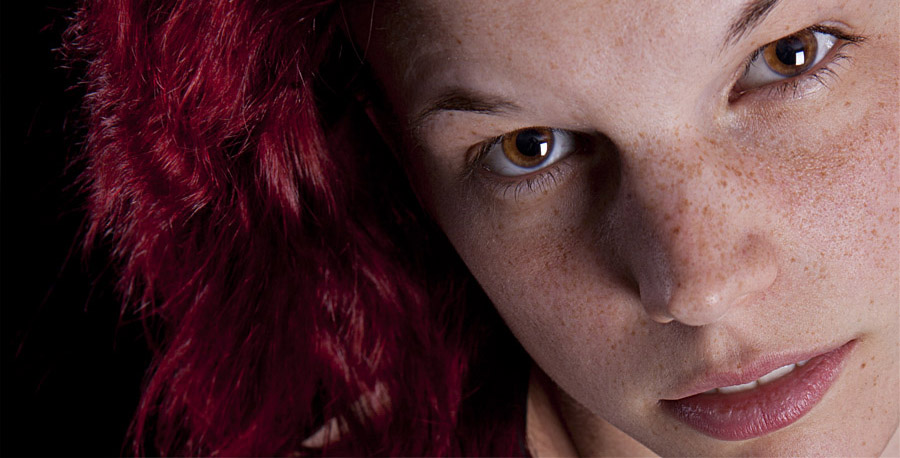 Being a photo model for a day. (photo: A. Pratzner)
Camera:

Canon EOS 5D Mark II

Apperture:

f/8

Exposure:

1/160 Sek.

ISO:

100

Focal length:

54 mm
Wanna do a shooting? Be a photo model for a day?
For realizing of image ideas, example images for the photo course or just for fun I am always on the look-out for photo models (female as male).
So, when you are into the mood, to be a photo model for a day, then simply sent me an e-mail.
What does a photo model need?
Courage - in the first place courage (if you have never done it before) jump over your own shadow. Everybody has some flaws - and the task of a photographer is, to take a beautiful photo.
Time - no, really good photos do not simply fall out of the camera when pressing the trigger once. Behind it is a lot of work - mostly the cooperation between the photographer and the model. That is the reason why a 4 hour shooting can depending on the circumstances result in 4 good pictures - but those are something special. Additional, the travel time to go to suitable locations.
Age - to a certain degree in every case. I prefer majority, because otherwise a legal guardian has to attend. This also has to do with image rights (see below).
What is it good for to be a photo model for a day?
Fun - without fun a photo shooting is not or badly working. Photographers, who unsettle their models from the first minute, will have according photos as a result.
Experience - taking a look behind the scenes and see how photos develop. For example, when taking photos in a studio most see it as a exciting experience and the results are already visible while doing the shooting thanks to the display on the digital cameras.
Aching muscles - you will have a lot of sore muscles on the next day, because for good pictures very often a proper amount of body tension is required (mostly, from muscles which are never used in everyday life).
Special photos - after the shooting you have a selection of pictures of the special kind (nothing off the shelf), which you can print and gift in poster size for special occassions or simply put it on your own wall.
Costs? Zero!
I prefer a cooperation on basis of TfP. Which means, everyone invests his time and gets the pictures (prints) - time for prints. Whereby today you won/'t get the prints, instead you get a CD or DVD, so more accurate would be TfCD or TfDVD. There are no costs for you for the photographer (me), but I would like to have the publicity rights. This will be regulated with a contract (standard procedure on this matter), so everything is settled and clear. We can also talk about it, if the plan is to take, which should not be released. In return you get the pictures and the time of the photographer (who often has to invest time after the shooting in image processing and editing).
Apply
Yes, please. But, why? Because of planning and to see, if the chemistry is right. Please send me your age, your size and a current picture and the wished area(s) of photography. If you have some good ideas, keep them coming! On the other hand, try not to be too closely minded as good ideas also occur in the shooting.
My contact data can be found in the imprint.
Felix